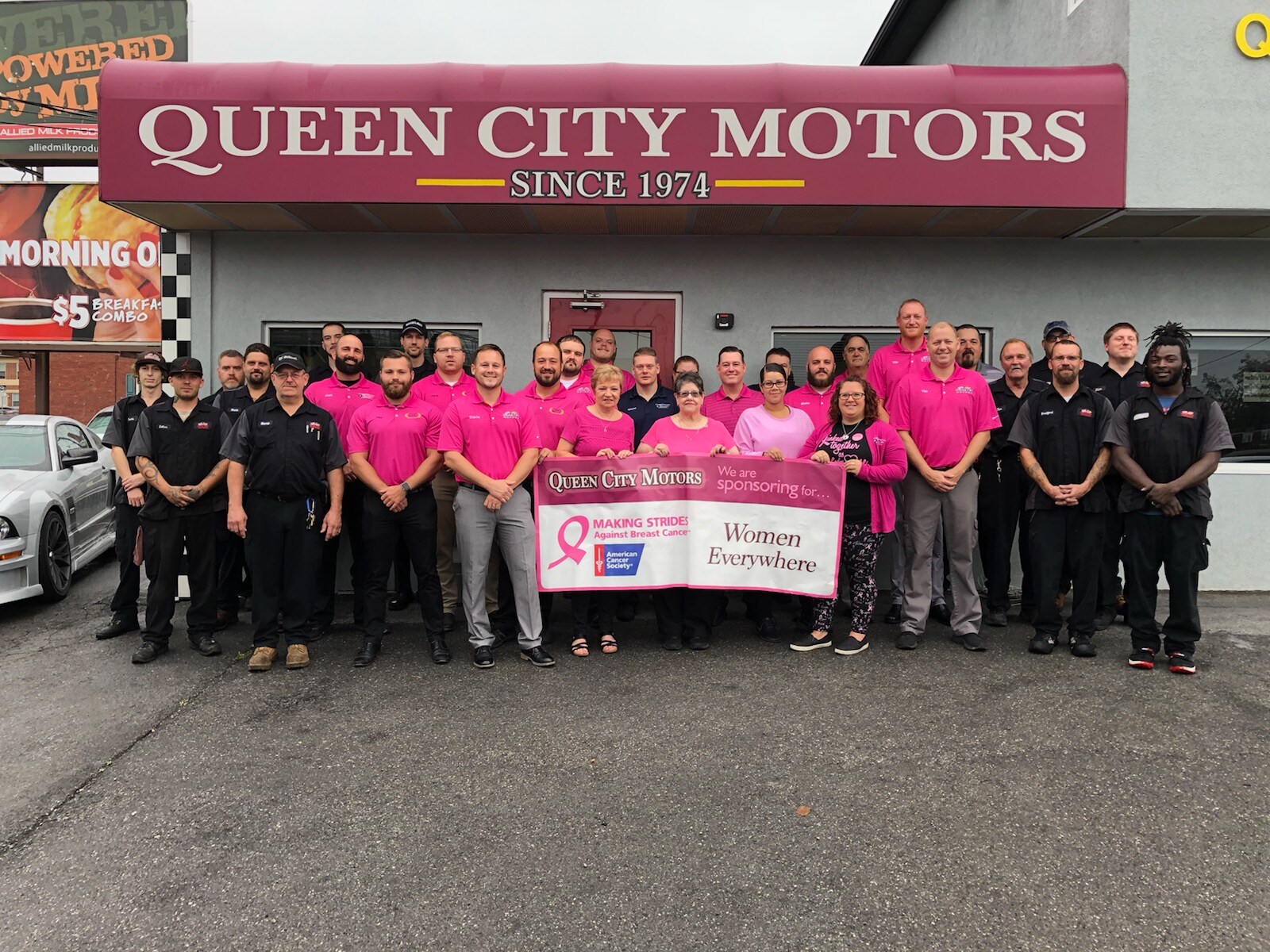 Queen City Motors
, founded by Melvin and Alberta Uhl, has been a family-owned and operated business since 1974. Melvin had previously been in automotive retail sales for many years and, quite honestly, did not approve of the way his customer were taken care of from the management. It certainly was a different time then, but Melvin wanted to offer better service than what the standard was. He decided to open a business where he could treat all of his customers the way he felt was right.
In 1974, he bought a small lot on the corner of 99 Henderson Avenue and Frederick Street in Cumberland and established Queen City Motors. There he was able to do what he loved-sell top-quality vehicles as well as provide outstanding service to his customers. In 1976 his only son, Greg, joined Melvin at Queen City Motors. Greg brought his experience as an owner/operator of a small auto body shop, as well as the expertise of his good friend and colleague John Knight, who remains with the company to this day.
Over the next few years Melvin supported Greg's leadership in expanding the business. They worked together to build Uhl Enterprises, trading as Queen City Motors. Greg's vision included a new building, paved sales lot, special lighting and increased hiring and inventory. In the early 1980's, Greg and Linda Uhl assumed ownership and purchased multiple properties adjacent to the original lot, to expand the area for their extensive inventory.
Through the mid- to late 1990's, Greg and Linda's three sons, Michael, Jeffrey and Timothy joined Queen City Motors. Michael honed his skills in the body shop and in the service department before being involved in a 2004 automobile accident, which sadly took his life. Jeffrey and Timothy worked their way up the ranks beginning as teenagers reconditioning vehicles to eventually being promoted to the sales department where they assisted their father. Working with Greg, they were able to learn every aspect of the business, from the buying and selling at auctions, to the every-day operations.
In 2005 the family made their largest purchase acquiring the property at 75 Henderson Avenue, which they completely redesigned and opened in 2006 as a new state-of-the-art full service center-Queen City Tire and Auto. Jeffrey now assumes the management position, working with Mike Leasure to lead a highly-qualified team of service techs and representatives.
As we all know, many changes were brought about in the car industry in the late 1990's and turn of the century. The Internet became a new way for customers to search and purchase vehicles. Timothy worked diligently to design and develop the website www.QueenCityMotorsOnline.com for the new millennium to allow clients from all over the tri-state area to shop for their top quality vehicles. In 2004 Timothy was appointed as the sales manager.
Presently, over 60 full-time and part-time employees work at the dealership to ensure that the high standard of customer service established by Melvin in 1974 is maintained as a first priority. At Queen City Motors, customer satisfaction is still their number one goal.
Check out the photos below to see how things have changed over the years!